Marie-Paule Lefebvre Jenne
Marie-Paule is a local artist the I knew who wanted a website to be able to display her art and sell it online. She also wanted to include some information about her background as an artist and some of the art expositions she has attended.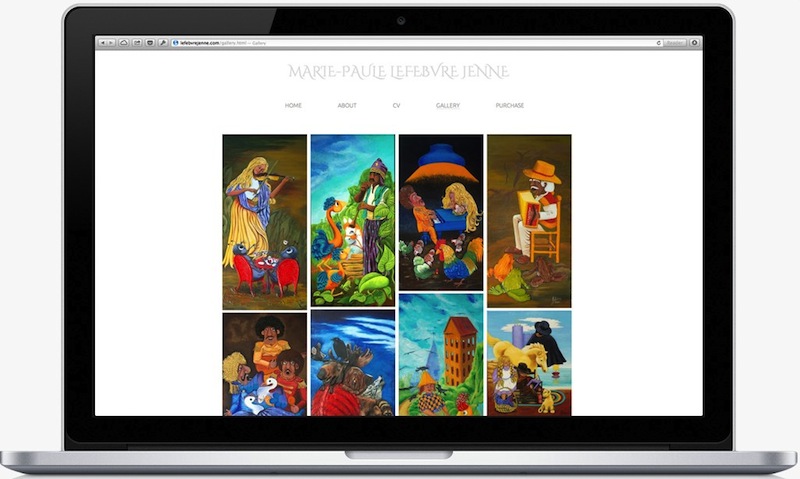 Website Design
This website is about the art. So I designed it to keep the art as the main focus. A simple black and white color scheme let the colors of the art shine through instead of clashing with a colorful motif. Her name is her brand, so I chose a slightly artsy font for the title and made the content text an easy-to-read sleek sans-serif font.

Online Store
Beyond letting people see the paintings, Marie wanted to sell her art online. The simple online store using Paypal that lets people order paintings and greeting cards with her art was exactly what she needed. And it was made in such a way that adding paintings to both the gallery and the store in the future will be quick and painless.