High Speed Service - Quebec
High Speed Service is the parent company of H3S, for whom I also built a site. Because they have multiple dealers in Quebec and Ontario, they wanted a site that would allow dentists to select which dealer to contact based on the region they live in and to provide contact information for each of the dealers. They also wanted it to show concisely what services they offer as a company. I designed the site, coded it and put it online in time for them to present it at an annual dentist's conference they take part in.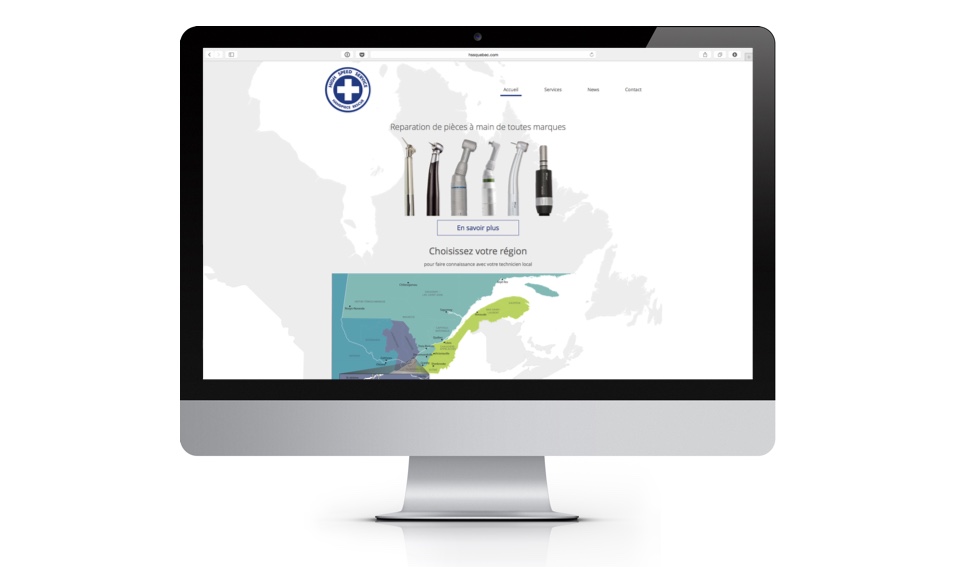 The primary goals with the homepage were to give a strong sense of: 1) Purpose 2) Location
The lineup of handpieces (tools used by dentists) front and center tells any dentist looking for handpiece repair services that they've found the right place.
The map of Quebec in the background is instantly recognizable to any who live there and tells visitors where their services are available without saying a word.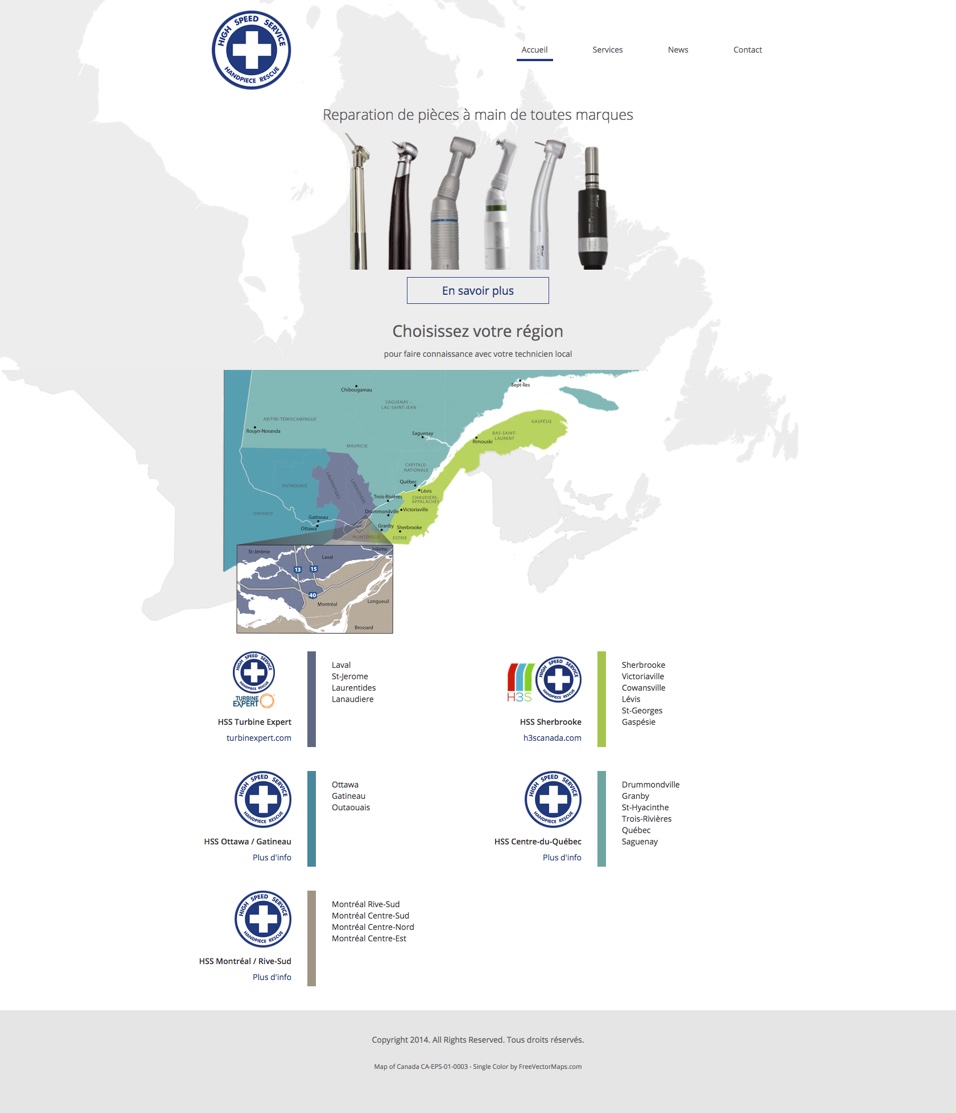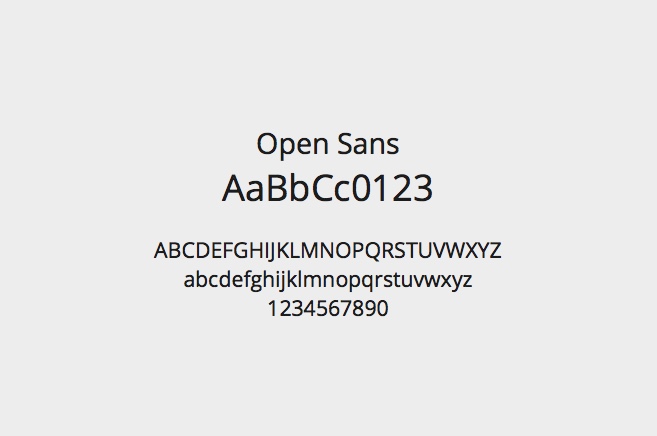 I picked Open Sans as the font for the site. Aside from being readily availible as a web font, it upheld the sleek, simple, modern look the client was looking for.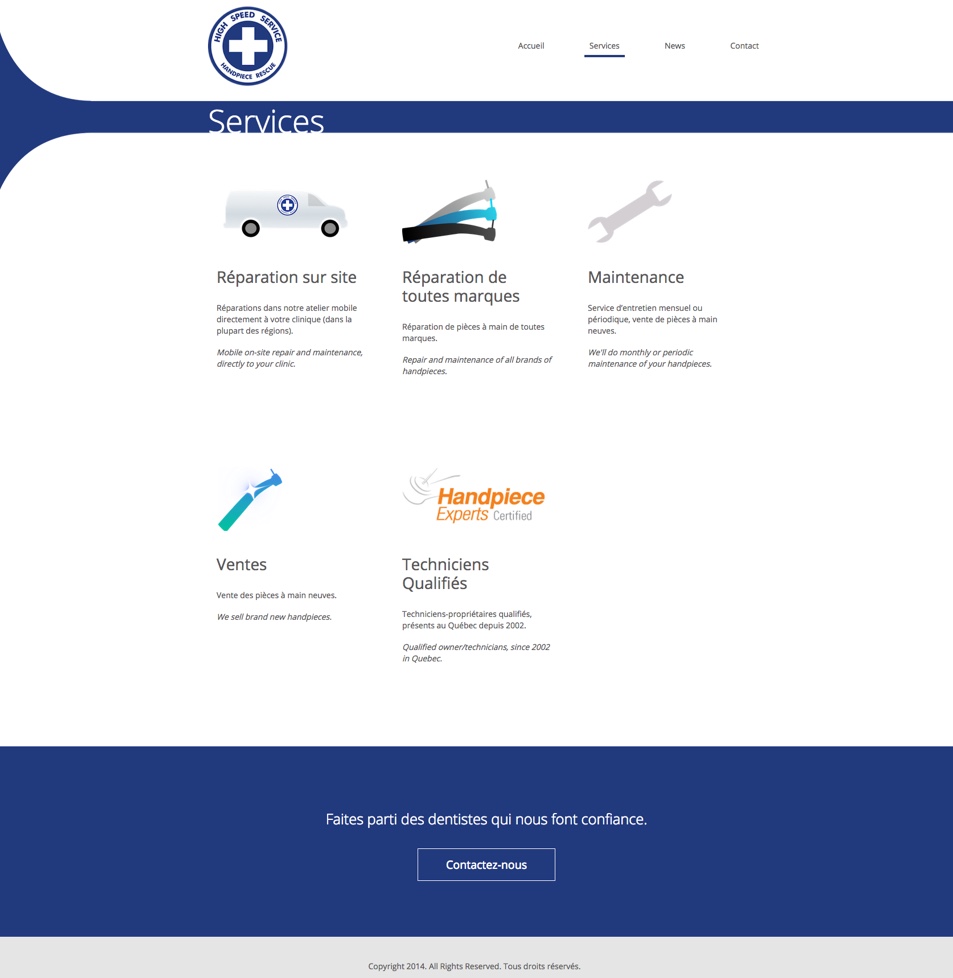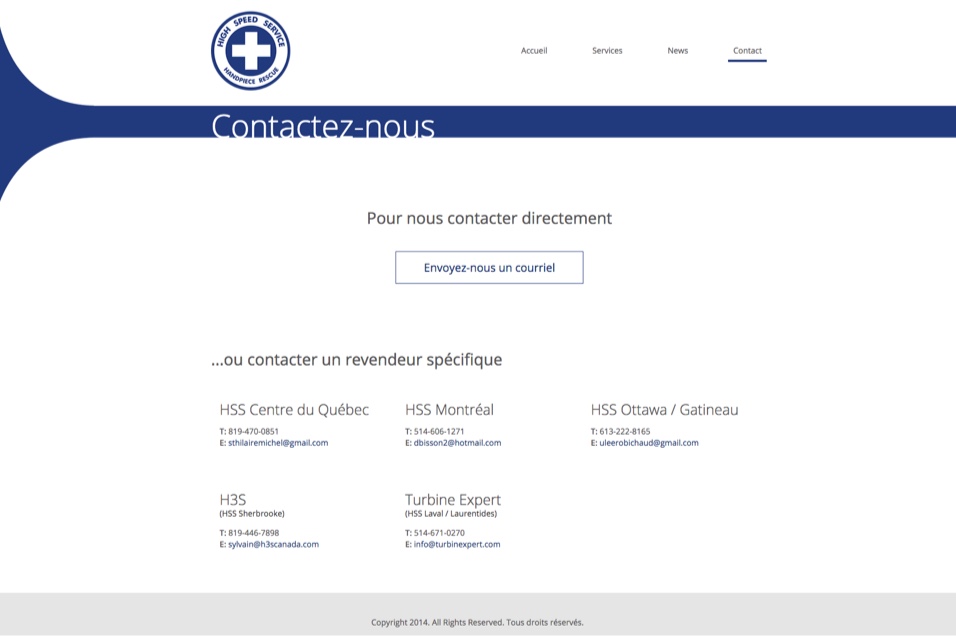 <- Check out the site and logo I designed for H3S Canada