H3S - High Speed Service Sherbrooke
Dentists love to help you keep that beautiful smile of yours in good shape. But what happens when their tools break down? Well, that's where H3S comes in. These guys are mechanics for dental equipment. Though, for that to be a proper comparison, the mechanic would have to offer a car rental service and roadside assistance. The guys at H3S certainly know their stuff, and they're really nice people to boot.
Here's what I did for them:
Design a logo
Design and develop a clean, multilingual and responsive site from scratch
Develop content in both french and english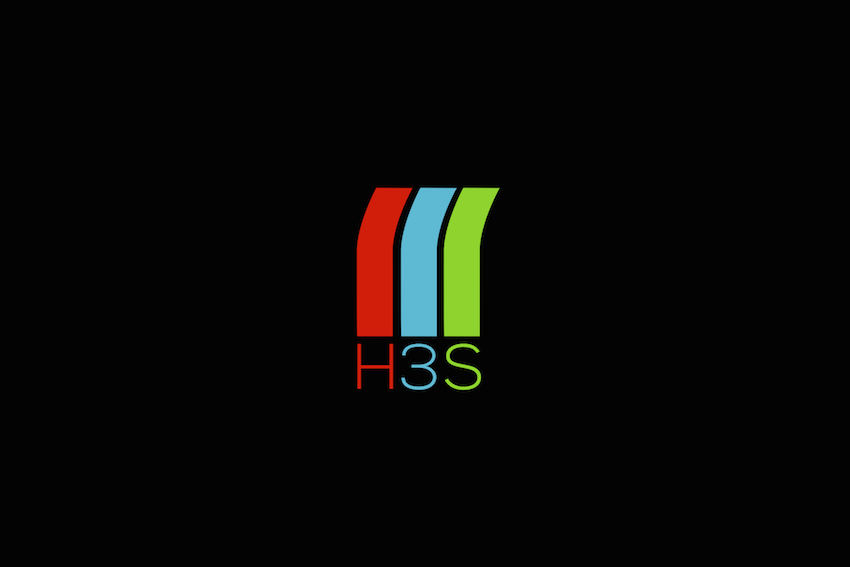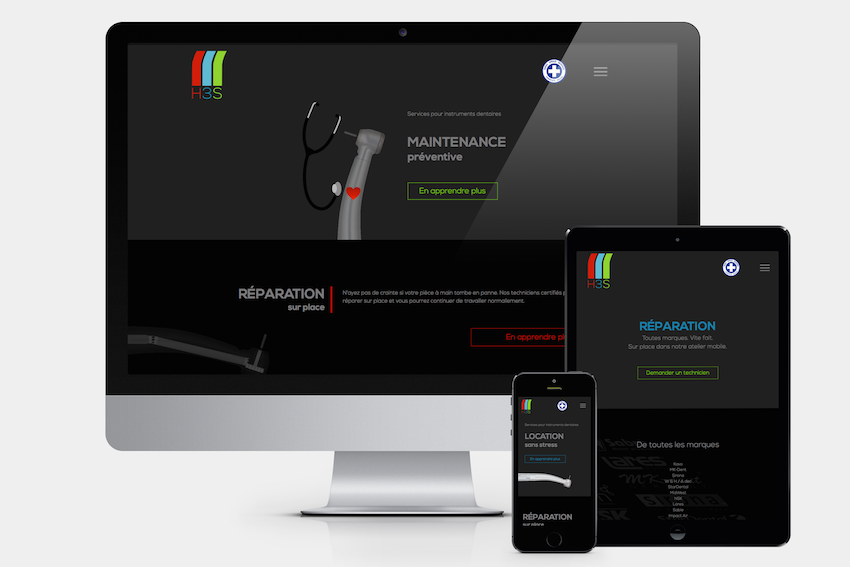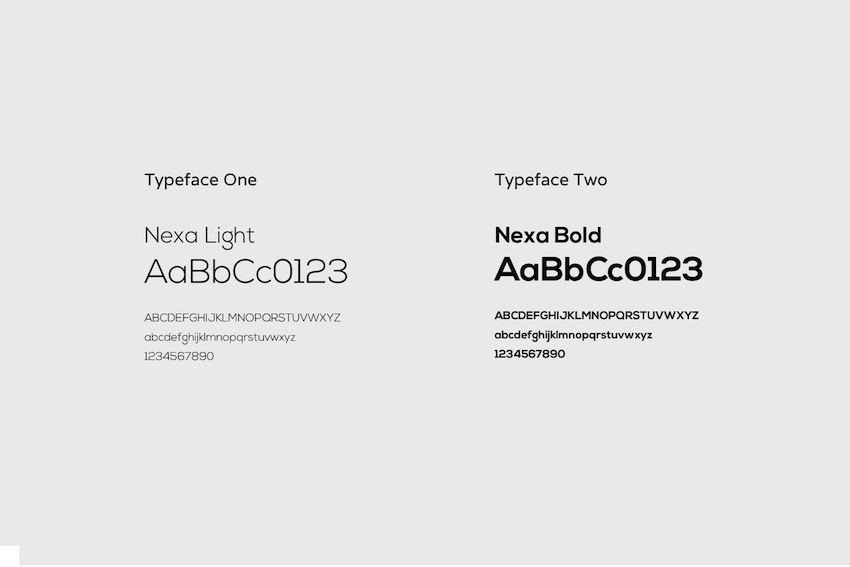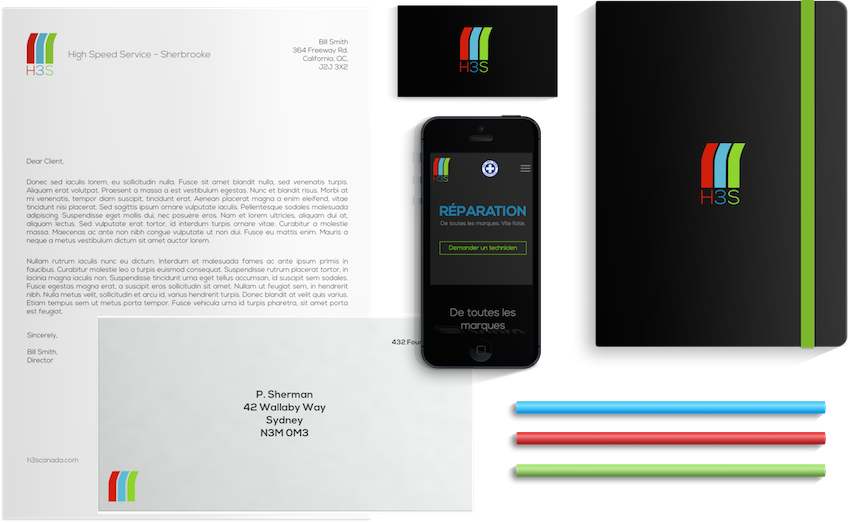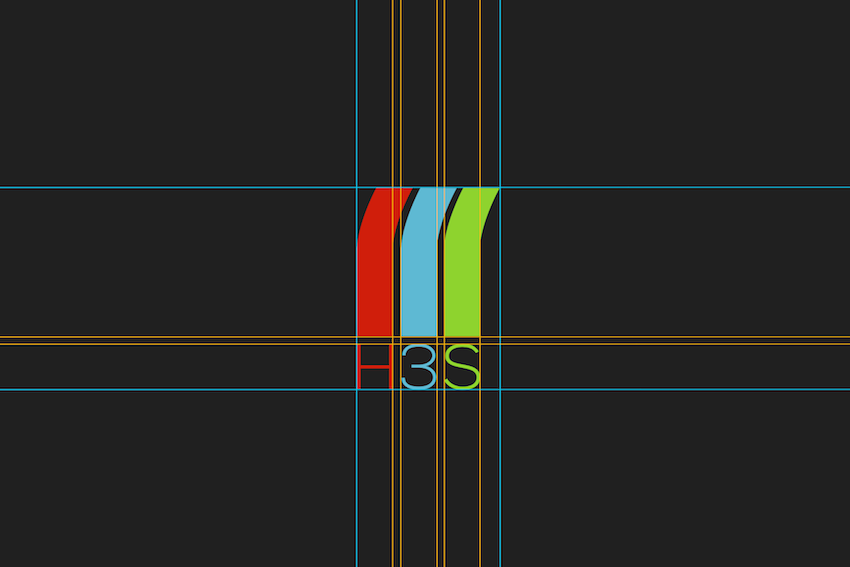 Colors: The colors used for the brand are significant colors for dentists because they actually represent different speed ratios on the handpieces they use. And I curved the 3 lines in the logo slightly to mimic the shape of the dental handpieces that H3S repairs.