AutoTrim Estrie
A local businesses in the field of advertising, their site was due for an upgrade and they wanted something that would tell people what they're all about. They wanted it to show all the little services they offered that no one knew about. So I designed them a site with a news page, content management capabilities and a nice image gallery to show off their work.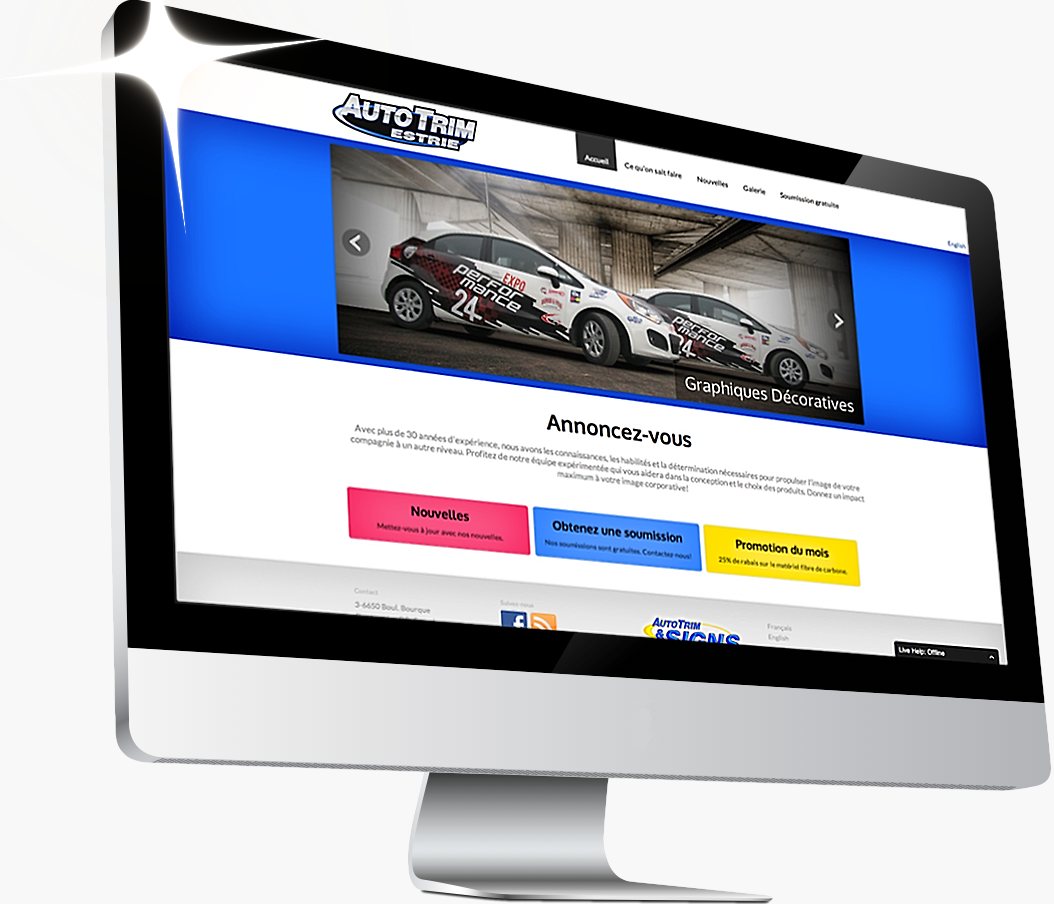 Website Design
AutoTrim Estrie is all about making people see you, whether you're a business that wants to be noticed, or just someone with a cool sports car that needs a little flair. So I went for a design that balanced bold and bright with sleek and minimal. Working together with the AutoTrim team, we chose images that would reflect what AutoTrim does before the viewer even reads the text on the page. The site has since been redesigned, but the foundation it was built on is still there.
Responsive and Multilingual
The folks at AutoTrim Estrie also requested the ability to switch between English and French anywhere on the site. In addition, they wanted a responsive design that would work well on any display from full screen desktops to tablets to smartphones. So now, you can feel free to browse it on your phone.